---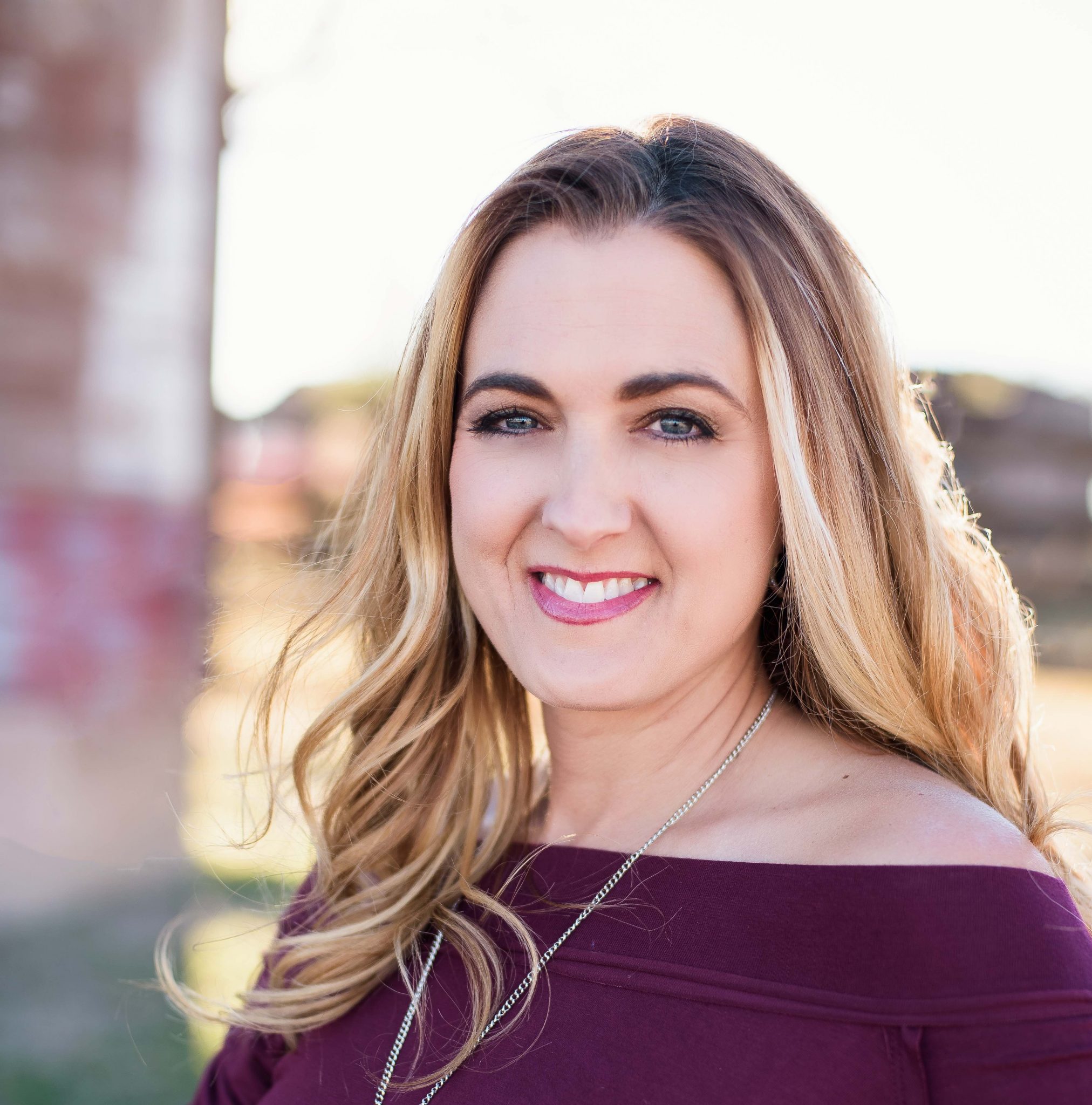 April Garner-Hoose, BFA, Artistic Director (Jazz, Leaps & Turns, Tumbling, Lyrical & Ballet)
April Garner-Hoose (BFA) is the driving force behind Dance Force-1. Her passion for dance is visible through her innovative teaching styles and motivating classroom atmosphere. In addition, her high-energy classes incorporate theatrical elements to teach the importance of emotion in dance and stage presence.
April began dancing at the age of 5 in Connecticut. She was accepted in to the Greater Hartford Academy of Performing Art High School where she studied Jazz, Ballet, Tap, African and West Indian dance. While in high school, April was invited twice to perform for the Lord Mayor of Westminster in England. She furthered her dance education at Grossmont College and the University of Arizona receiving a BFA cum laude in Dance. Her comprehensive dance background includes working for Disney, Six Flags, and USA's television show Silk Stalkings. She has had the opportunity to train with renowned choreographers: Frank Hatchett, Luigi, Joe Tremaine, Gus Giordano, Laura Fremont, Mia Michaels and Mandy Moore, just to name a few.
April's true love is teaching children. She has been teaching the art of dance for almost 20 years throughout Connecticut, San Diego, and Tucson. Her students and choreography have won numerous national dance awards, including Overall Top Studio, Top Group, Top Duo/Trio, Top Soloist. She has also received awards for Overall Excellence in Jazz choreography and recently received the prestigious Teacher of the Year award. In addition to teaching, April enjoys taking classes at the EDGE Performing Arts Center in Hollywood, California. She believes it is important to keep up with the latest trends and dance styles. Dance Force-1 is a lifelong dream come true for April and she looks forward to developing the potential of each dancer and their love for dance, but most importantly, adding smiles to faces and passion to hearts.
---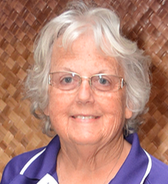 Ginny
As a teenager Ginny wrote a letter applying for a position at Apple USA Ltd. I had the incredible task of answering the Beatles fan mail for the state of New York. A dream come true but hard work, no pay and lots of hours spent handwriting answers to fan mail. The experience, inspired her to pursue a "behind the scenes" career in entertainment. In college she received a Bachelor of Arts in English and Theatre, Magna Cum Laude in 3 years.
Eventually settleing in Las Vegas where she spent 30 years in the entertainment industry. Her responsibilities included: Manage, produce, and direct world famous Folies Bergere production show at the Tropicana Hotel. Recruitment of a variety of shows and performers including Bird Shows, Magic Shows, Comedy Revues, Headliners, Opening and Variety Acts, Bands, and Singers. Liaison with outside entertainment companies for access to and promotion of shows. Presentation, direction and implementation of appearances on: Regis Live; E! Entertainment; Travel Channel; Wayne Brady Show; Inside Edition; Emerald Live!; VH-1; CNBC Power Lunch; MSNBC; Discovery Channel; Telethons. Liaison with outside print media which included: LA times, New York Times, Vanity Fair, UK Marie Claire, Star Magazine, Vegas Magazine, San Francisco Chronicle Date book. Creative production design for sets, costumes, special effects and music. Establish strategies for marketing all entertainment and special events within corporate structure including Super Bowl Events, Rodeos, New Years Eve and Casino events. Casino Legends, Hall of Fame Celebrity Inductions annually. After bringing her grand daughter to dance classes at Dance Force-1 for several years, Ginny realized that she still had the passion for "behind the scenes" assistance to help the next generation to shine!
---

Jenna Johnson, BFA (Ballet & Pointe)
Jenna (BFA) graduated as a full scholarship student from Harid Conservatory for Dance. She attended Indiana University, also on scholarship, before joining Atlanta Ballet. In 1995, she left for Europe, fulfilling a desire to travel while pursuing her career in dance. Ms. Johnson was accepted as a soloist with the Romanian National Opera Ballet in Bucharest where she danced from 1995 to 1997. She then joined the Oleg Danovski Ballet Theater as a principal in 1997. During her tenure with ODBT, she performed throughout western Europe as Carmen, Scheherazade and Odette/Odile forming a successful partnership with her future husband, Daniel Precup. Ms. Johnson returned to the United States in 2003 to dance with Oakland Ballet. There, she received critical acclaim for her interpretation of Robert Moses' Lone Woman and other contemporary works including Sightings by Margaret Jenkins and Trois Gymnopedies by Ron Guidi. Ms. Johnson joined Ballet Tucson in 2004. She has performed principal roles in the company's productions of Giselle, Sleeping Beauty, Dracula, A Midsummer Night's Dream, Swan Lake, Cinderella and The Nutcracker. New works added to her repertoire include The More Things Change by Lawrence Pech and Pygmalion and Galatea by Jeffrey Graham Hughes.
---

Heather Jenkins, (Lyrical & Jazz)
Heather began her competitive dance and gymnastics training in Columbus, Ohio. Dancing professionally in New York, Miami and Los Angeles. Heather attended CSULB with a major in Sports Nutrition. She continued on to dance under RCCL productions traveling the world for 7 years at sea, as well as shoreside for RCCL in Parker Playhouse Productions. Heather returned to the competitive dance circuit in Montreal and Toronto coaching on/off ice for Canadian pairs and ice dancers with concentration in ballet, ballroom and dance conditioning; winning multiple national teacher-choreography awards. Heather currently loves teaching and choreographing for her kids at DanceForce-1. When not at studio competitions, Heather's passion is judging and emceeing around the country the amazing talent for MOVE productions. Though she keeps busy,her favorite pastime is her family, husband Chris and her two boys Arthur and Fletcher.
---
Christi O'Neill
Christi moved to Tucson in 2001 from Clarkston Michigan, where she began dancing at the age of 5. In high school, she was able to take workshop classes from notable dancers such as Joe Tremaine, Doug Caldwell and Marcea Lane. Christi began teaching at Dance Force-1 in 2003. Not only does Christi manage the Rita Ranch office, she also enjoys teaching pre-school aged dancers. Helping to build a love of dance, enhance motor skills, and boost self confidence in our youngest dancers is her passion.
---

Chrissy Jones, (Tap)
Chrissy Raised in the Chicagoland area, Chrissy Jones currently resides at the University of Arizona in Tucson. Chrissy's choreography has appeared in several Footprints' Tap Jam productions, National Tap Dance Day Windy City Rhythms 2008, Sounds of the Souls of the Southwest 2010, and at Chicago Human Rhythm Project's Great American Youth Tap Ensembles concerts at Northwestern University and Loyola University. Chrissy appeared live on the WTTW (PBS) television production called "Center Stage: Arts Across Illinois," as well as a Warner Brothers' "Happy Feet" movie promotional, Savion Glover's "Bare Sounds" promotional, "Juba!" at the Jay Pritzker Pavillion and Museum of Contemporary Art, and numerous other professional venues. In 2007, the Peoples Republic of China funded her performances at the Beijing Exhibition Center in Beijing. Chrissy was a rehearsal director of Footprints Tap Ensemble for five years. She has been dancing since the age of two and has trained with Jason Samuels Smith, Dianne "Lady Di" Walker, Jimmy Slyde, Ayodele Casel and many other master tap dancers. Chrissy teaches tap improvisation workshops and is a member of the tap dance duo called The Jones Sisters. We are very lucky to have such a well rounded Tap artist and choreographer on staff here at DanceForce-1.
---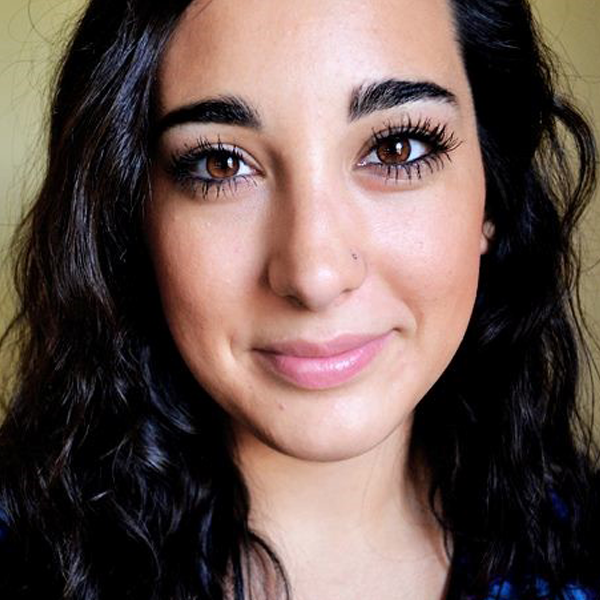 Natalie Finley, (Jazz & Lyrical)!
Natalie was born in Tucson Arizona and is 22 years old. She began dancing at the age of 5, and started dancing at Dance force-1 at age 13. She has studied under the direction of names like Mandy Moore, Joe Tremaine, Doug Caldwell, Denise Wall, and Stacey Tookey. Natalie's choreography has won many regional titles, special judges awards, and a national title. This is Natalie's 6th Season teaching for DF-1. Natalie is a student at the U of A She likes to hang out with her 2 dogs in her free time. Natalie loves working with children and sharing her passion for dance!
---
Nicole Hayden
Nicole Hayden was born and raised in San Diego, California and grew up dancing at Diane's School of Dance/ Alpine Dance Academy for 18 years. Her favorite style of dance is ballet She started out as a junior assistant at Alpine Dance Academy in 2007 and has assisted as well as taught classes in beginner, intermediate, and advanced levels until moving to Tucson in 2015. Currently attending Pima Community College for Early Childhood Education.
---
Faymie Link
Faymie grew up dancing in the competitive dance world and trained at the Rocky Mountain School of Dance and Starstruck Academy of Dance in Colorado. She has formal dance training in jazz, hip hop, ballet, contemporary, lyrical, tap, musical theatre, and pom. Faymie is currently a choreographer for TRIBE 99 Choreo-Connect, and many other High School and College Dance Teams around the country. For the past two years she has been the Jazz Director at Dellos Performing Arts Center in Los Angeles, California. Faymie is a former NFL Cheerleader for the Denver Broncos and was a four-year member and team captain of the Nationally ranked University of Tennessee Dance Team. She was an instructor and judge for Universal Dance Association for 4 years and was the coach for the Nationally ranked Cherry Creek High School Poms Team. Over the past 14 years Faymie been a dance teacher at numerous studios in California, Colorado, and Tennessee where she has been a part of their competitive and recreational programs. Faymie loves working with children and sharing her passion for dance. She truly believes that being a dance teacher is one of the most rewarding jobs in the world and is grateful to continue her teaching journey at Dance Force-1
---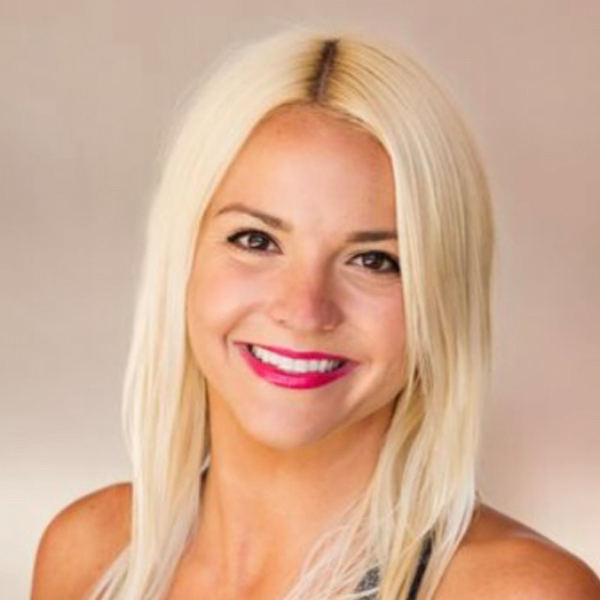 Lauren Johnson
Lauren Johnston is from Tucson, AZ where she began to study dance. Lauren's dance training began at three years old in classical ballet, tap, and jazz, later expanding her training in pointe, lyrical, contemporary, hip hop, and musical theater. While being a member of Creative Dance Arts' performing company, Lauren received numerous awards at competitions for both solo and group work in conventions such as New York City Dance Alliance, L.A. Dance Force, Showstoppers, Spotlight, L.A. Dance Magic, West Coast Dance Explosion, and more. Lauren has spent time studying dance throughout all of Arizona as well as in Michigan; performing in numerous showcases, benefits, and concerts along the way. She also served as the head of Pusch Christian Academy's Dance department in 2007 and 2008. She was Creative Dance Arts' award winning instructor and choreographer, teaching all styles of dance to all ages, specializing in jazz, hip hop, and lyrical. Lauren has a great love for dance and enjoys sharing her passion with others. Lauren is certified and currently teaching Pure Barre when she isn't busy with her Dance family and Dance Force-1 where she continues to teach and inspire kids daily!
---
Brendan Kellam
Brendan Kellam is an up and coming tap phenom from Tucson, Arizona. He most recently performed at the Kennedy Center in New York City as the featured tap dancer with the Tucson Jazz Institute in a tribute to Bill Robinson. Brendan is a well-rounded dancer having trained in jazz, ballet, modern, hip-hop, and ballroom, but his heart lies with tap. He is an energetic tap dance performer and choreographer with a fresh modern style who has traveled all over the U.S. to study with many masters including Jason Samuels Smith, Gregg Russell, Logan Miller, Lady Di' Walker, Bril Barrett, and the late Professor Robert L. Reed. Brendan has been seen performing with the Phoenix-based tap company, Tap 24.7. His work has been selected to be performed in the Big Apple Tap Festival in New York City and the Motor City Tap Festival in Detroit. He has choreographed for studios in various parts of the country producing top awards and accolades.
---
Cali Poole
Cali grew up in Tucson and has been dancing since the age of 3. Having been trained in multiple styles of danceincluding ballet, jazz, tap, acro, ballroom, modern, pointe, contemporary and lyrical, she enjoys being well rounded in her craft in order to eliminate boundaries as a working artist. Cali has danced nationally at a competitive level since the age of 8 and had the privilege of working one-on-one with choreographers including Stacey Tookey, Peter Chu, Desmond Richardson, Lauren Adams, James Gowen and many others. Poole has also received multiple dance awards and scholarships in her career so far with one in particular helping her attend the University of Arizona as a dance major with a minor in Sports Nutrition. Cali has been teaching dance since age 12 and loves choreographing and working with young dancers while helping them to achieve their dreams. She is currently completely a BFA in Dance at the prestigious, top ranked University of Arizona program.
---
Taylor Carlson
Taylor has been doing ballet for over 24 years. She studied at Boston Ballet School, and later attended Indiana University where she earned her Bachelor of Science in Ballet. After graduation, she joined Ballet Tucson in 2014 where she performed both principal and soloist roles during her 5 seasons with the company. Now that her performing career has finished, she enjoys sharing her knowledge and passion for ballet to dancers of all levels and ages, and it thrilled to be a part of the Dance Force-1 family!
---

Ceci Cruz (Hip Hop)
Bio Coming Soon
---
Madison Bauer (Tumbling)
Madison has been dancing since she was 8 and danced at Tempe Dance Academy since she was 13 where she trained in ballet, jazz, lyrical, contemporary, acrobatics, musical theater, tap, and ballroom. With Tempe Dance Academy, she performed internationally in Austria, Switzerland, Italy, and Disneyland Paris. She has trained under choreographers including Joey Dowling, Martha Nichols, Sarah Brinson, and many more. She attended competitions like New York City Dance Alliance where she received regional outstanding dancer awards and a scholarship to the Rockette Summer Intensive. Madison also attended Arizona School for the Arts where she trained with Ballet Arizona. She was also on the varsity Pomline at Highland high school. She graduated from the University of Arizona in 2019 with a bachelors of science in care, health, and society and is currently in a post-graduate program to get her k-12 special education teacher certification. Madison has a love for dance and a growing passion for teaching.
---